SHAKKUR Description
Edit
Born without a face, this nightmarish assassin carries his one good eye on his deadly dagger. Using stealth and deadly strikes, he consumes unsuspecting targets at will.
Style: Melee, Assassin
SHAKKUR Overview
Edit
Damage (3/4)
Defense (1/4)
Movement (3/4)
Utility (3/4)
Difficulty (4/4)
SHAKKUR Skills
Edit
 

| | | STAB: Quickly attack a single enemy in melee range. |
| --- | --- | --- |
| | | THROWING DAGGER: Throws a dagger at an enemy, revealing the target and generating Energy. |
| | | SHADOW WALK: The Shadow Assassin becomes invisible, ignoring unit collision and generating Energy overtime. |
| | | EXECUTE: Execute a nearby enemy target, consuming Energy and dealing massive damage. Enemies marked with Throwing Dagger allow Shakkur to dash behind the target and deal bonus damage when activating this ability. |
SHAKKUR Videos
Edit
Latest official Gameplay Video
SHAKKUR Skins
Edit
SHAKKUR (Basic Skin):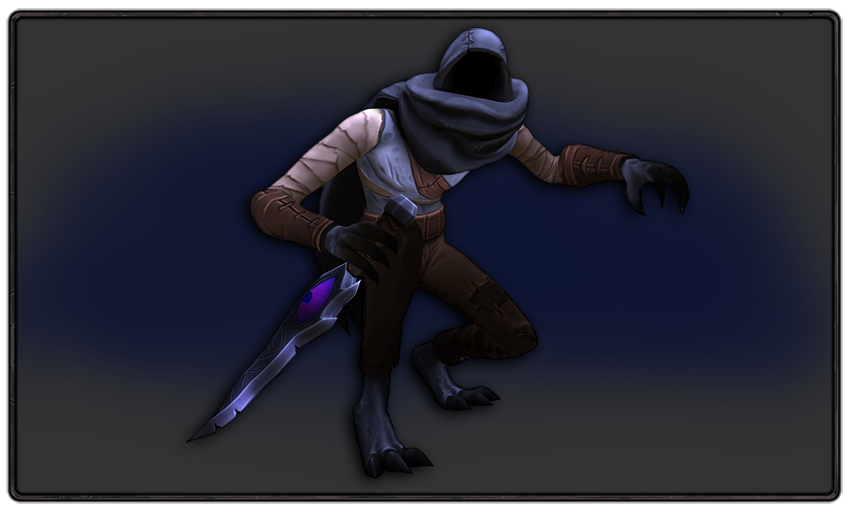 Mummy SHAKKUR: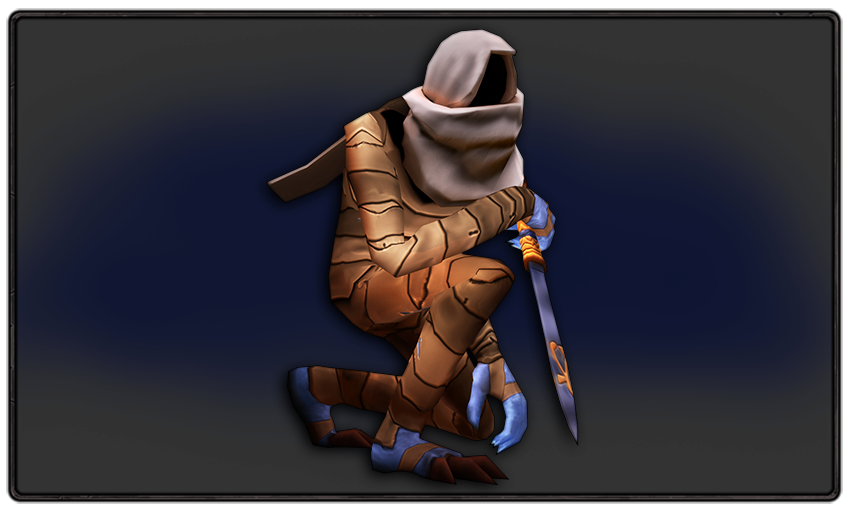 Ad blocker interference detected!
Wikia is a free-to-use site that makes money from advertising. We have a modified experience for viewers using ad blockers

Wikia is not accessible if you've made further modifications. Remove the custom ad blocker rule(s) and the page will load as expected.